The service of Shibuya Excel Hotel Tokyu's "Train simulator room" with Ongakukan's driving simulator

has been extended until the end of June of 2022.
April 13th, 2022
The Tokyu train driving simulator created by Ongakukan has been installed in the "Train Simulator room" concept rooms (Shibuya Excel Hotel Tokyu/Yokohama Bay Hotel Tokyu) born from the collaboration between Tokyu Corp. and Tokyu Hotels.

Thanks to the outstanding response received, the collaboration at Shibuya Excel Hotel Tokyu started in December of 2021 has been once again extended until June 30th, 2022!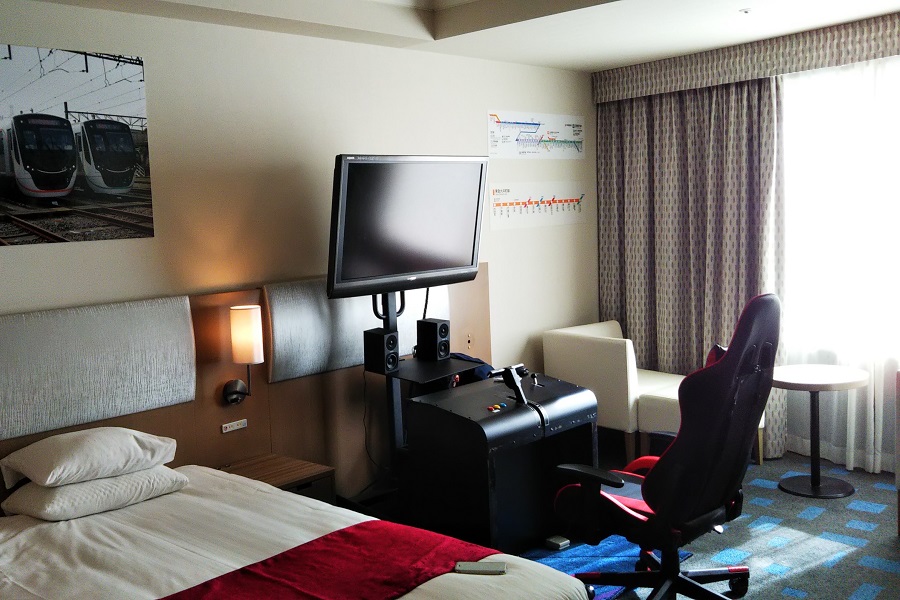 Room interior at the "Shibuya Excel Hotel Tokyu"
Meanwhile, the highly appreciated and discussed collaboration at Yokohama Bay Hotel Tokyu concluded at the end of March 2022.
■Shibuya Excel Hotel Tokyu ※Extended until end of June 2022!
https://www.tokyuhotels.co.jp/shibuya-e/stay/plan/72819/