The "E5 Shinkansen Simulator" produced by Ongakukan will be introduced at the Metropolitan Hotel Edmont.
April 6th, 2022
Among its developing plans for the "Shinkansen Year 2022" anniversary celebrations, East Japan Railways will be offering stay plans
that include the experience of driving the Shinkansen Simulator at its Metropolitan Hotel Edmont (Tokyo, Iidabashi).
The E5 Shinkansen simulator developed by Ongakukan is set up in the hotel lobby; it is made from real parts used in rolling stock by JR East
to recreate a faithful master controller unit and bring a more realistic experience.
Along with the realistic console, since the images projected on the screen are footage of the normally impossible to experience driver's point of view,
it is a real driving operation.
This is the first time that this simulator initially created for international exhibition, is made available to the public in Japan.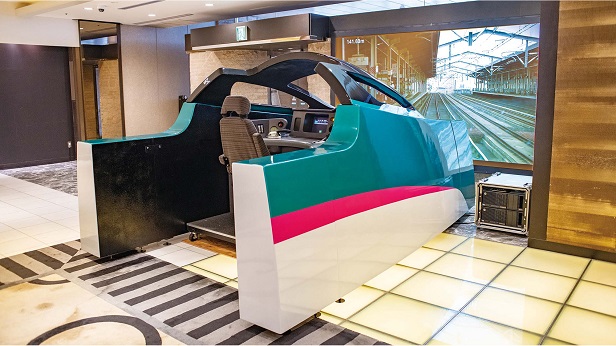 E5 Series Shinkansen simulator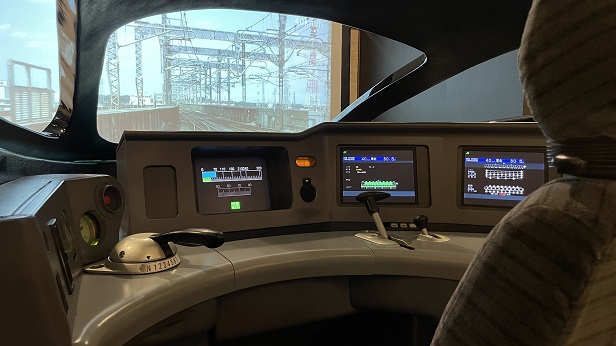 The driver's seat
Pictures source: JR East Group News
"E5 Shinkansen Simulator" experience plan
[Experience content] Simulation of the Tohoku Shinkansen running from Oyama to Utsunomiya
■ Plan season: April 6th (wed)~ July 15th (fri) 2022
■ Reservation start: April 5th (tue), 2022 at 10AM
■ Content and prices depend on the plan chosen.