Our CEO Mukaiya took part to the 13th "Transportation and economy forum" panel.
Under the patronage of the Institute of Transportation Economics, the 13th "transportation and economy forum" was held at Hotel New Otani, in Tokyo.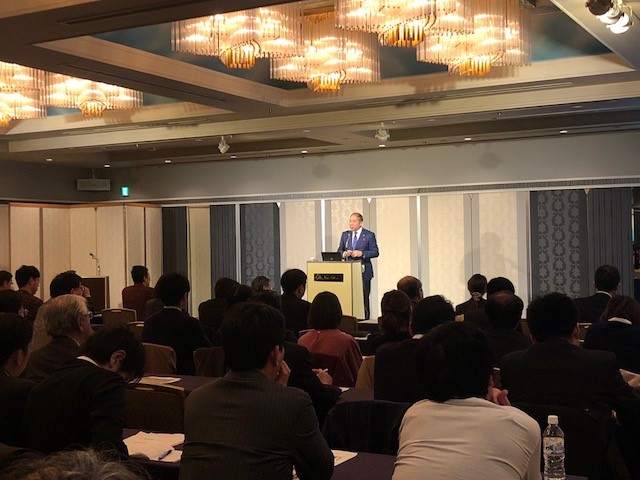 This year's theme was "Signage design in public transport", and 5 specialists from different fields were called on stage. Ongakukan's CEO Mukaiya Minoru talked about "hearing signs", and he presented the departure and train melodies he wrote, and also the opening and closing melodies for Ongakukan platform doors.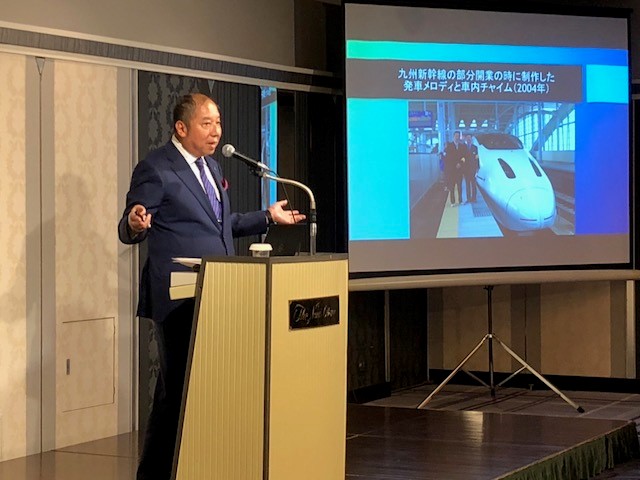 The second half of the event consisted in a panel discussion, where with the theme "signage systems of the future" matters like the differences between Japan and other countries, brought on by the advent of the Olympic/Paralympic games happening next year, and how to face these differences were fervently discussed.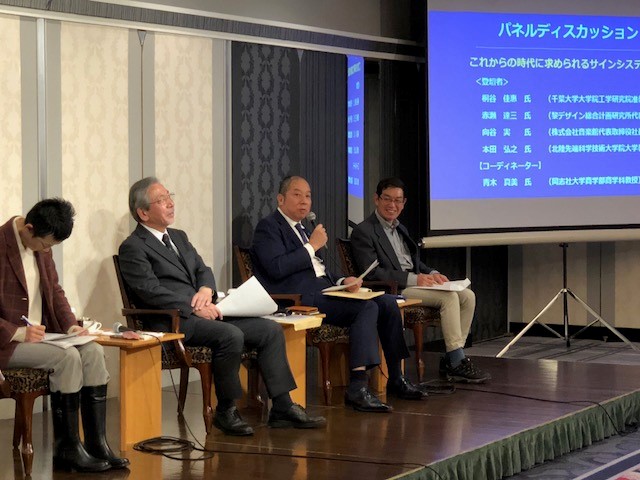 Institute of Transportation Economics
13th "transportation and economy forum"
*Held on November 22nd 2019