Increasing the benefits of training by faithfully reproducing actual operating conditions
Making full use of cutting-edge technologies, our highly realistic train simulators serve as
learning systems that help to train railway personnel and enhance safety and reliability.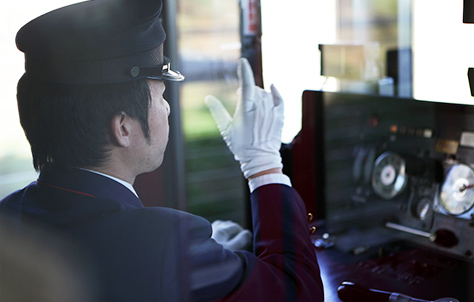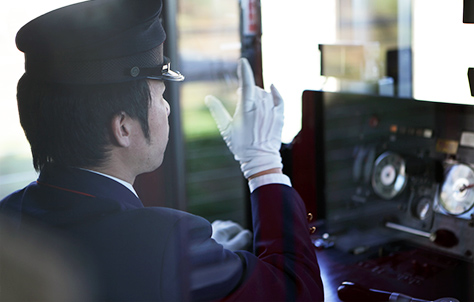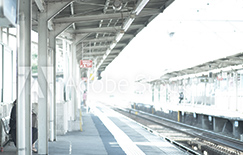 The Role of Train Simulators
The supply of labor to the railway industry is gradually shrinking due to the aging of society and declining birth rate, which are leading to a decrease in the working-age population. Meanwhile, the automation of operations is also advancing due to technological innovations, which means it will become more difficult for personnel to acquire high-level skills through experience. In light of these societal trends, we view our train simulators as a training system that can help the railway industry to meet its essential labor needs (in terms of both quality and quantity) while enhancing the safety and reliability of operations.
ONGAKUKAN's Train Simulators
We produce high-grade train simulators by handling all steps of the process, including planning, photography, interviews, editing, scenario development, design, programming, and installation. The simulators faithfully reproduce actual train operating environments based on rigorous physical calculations. By recreating various conditions according to the training's purpose, the simulators help to improve operation from a technical standpoint as well as enhancing response times and capabilities of personnel in the event of an emergency. Furthermore, these compact, labor-saving systems can be set up anywhere and also make possible significant reductions in cost. Through these simulators, we are committed to meeting client needs for more practical and effective training tools.
Implementation Examples
This section presents the train simulators we have delivered to date to railway companies, museums, and other clients for exhibition and training purposes, in order to support the fundamental issue of railway safety.