Ongakukan's Platform doors*
*Lightweight bar-type platform doors (patented)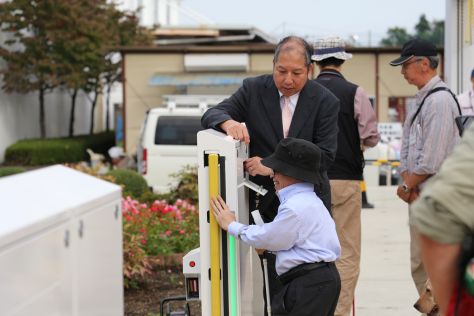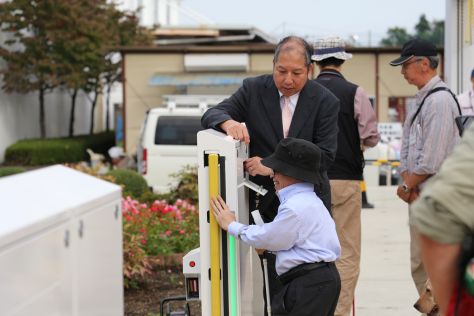 Creating a safer station environment while lowering structural weight and setup costs.
With the novel idea of using pipe panelling, we were able to make the doors light-weight.
It is made with reinforced materials, and designed so that even if a person with disabilities touches it, it is not an issue.
After a trial period, it has been introduced by JR Kyushu and it is now going to be installed by other railway companies.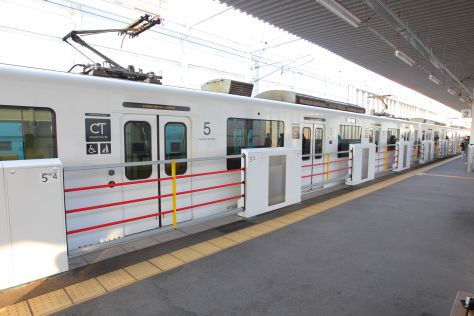 Use cases
■JR Kyushu Chikuhi Line, manufactured by Nippon Signal Co.,Ltd.
Every section weights only 80kg, making it possible for the platform doors to be transported with normal trucks and for the installation to be completed consistently within schedule.
They were installed in the 7 stations between Shimoyamato sta. and Chikuzen-Maebaru sta. in 2020.

■ Seibu Railway Company, Tamako line Kokubunji sta. (platform 7), manufactured by Nippon Signal Co.,Ltd.
Installation completed in March 2021

■Keikyu Corporation Shioiri sta., manufactured by Nippon Signal Co.,Ltd.
Installation completed on the platforms of tracks 1 and 2 in April of 2022